As a homeschooling mom who also happens to have an incurable case of wanderlust, I am always in search of the perfect blend of education and adventure for my family. I truly believe there's no better classroom than the world around us, and travel is the ideal platform to engage our kids' curiosity and cultivate their understanding of the world.
We recently took a trip to Panama City Beach and I found some AMAZING fun educational things to do in Panama City Beach for families that you're going to LOVE!
The cool thing about Panama City Beach is that EVERYTHING is fun, so the kids don't even realize that they're learning.
Read on for the BEST things to do in Panama City Beach for families, where to eat in Panama City Beach for Families, and sights you shouldn't miss going to check out!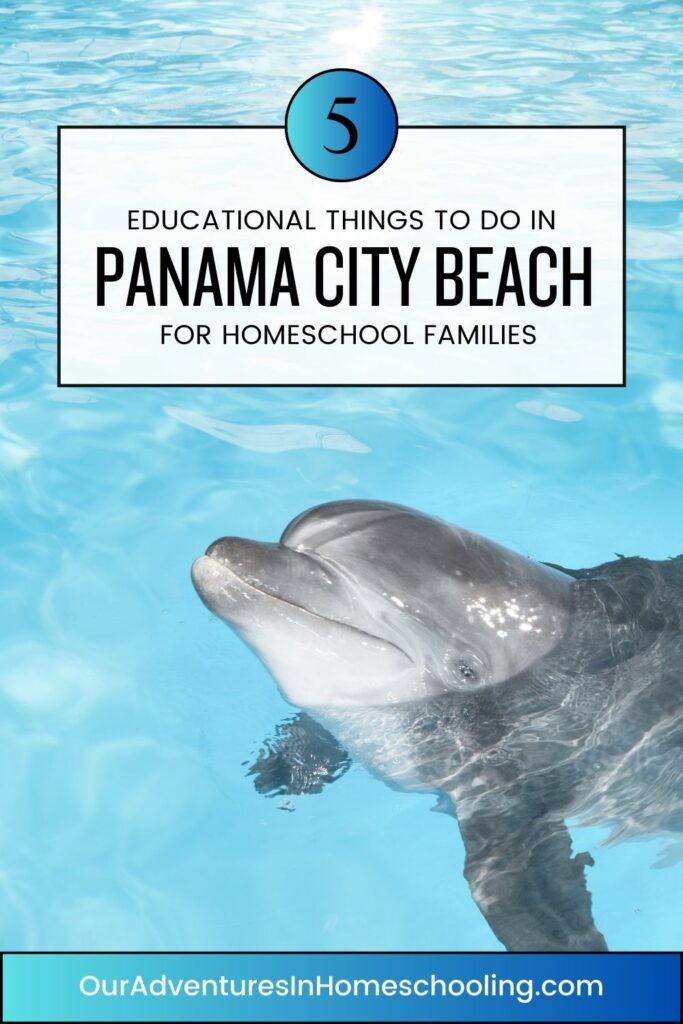 Table of Contents
The Educational Power of Travel and Field Trips
Y'all know I'm ALL about the educational benefits of traveling with my kids. When families travel together, particularly those that homeschool, every moment becomes a potential learning opportunity.
Visiting new places expands our horizons and offers us a chance to grow beyond the confines of our routine.
It's an opportunity for our children to learn about different cultures, customs, and natural wonders firsthand.
Every new encounter presents an opportunity to apply the academic knowledge they've acquired at home. Whether it's seeing animals they've studied about up close, using a foreign language to communicate, or just figuring out the dinner bill by using their math skills…kids retain more from doing than just reading/studying.
Travel also nurtures softer skills like adaptability, problem-solving, and interpersonal communication.
For example, navigating a foreign city requires kids to read maps, interpret signs, and perhaps even interact with locals.
Such experiences enrich their understanding of geography, foreign languages, and sociology in ways textbooks alone simply cannot replicate.
Now, travel within the continental United States may not feel the same learning wise as foreign travel, but there's still a ton of learning that happens which you don't even realize. I like to look at our local trips through the field trip lens.
You can read more about The Importance of Field Trips and why we take every opportunity to go on one.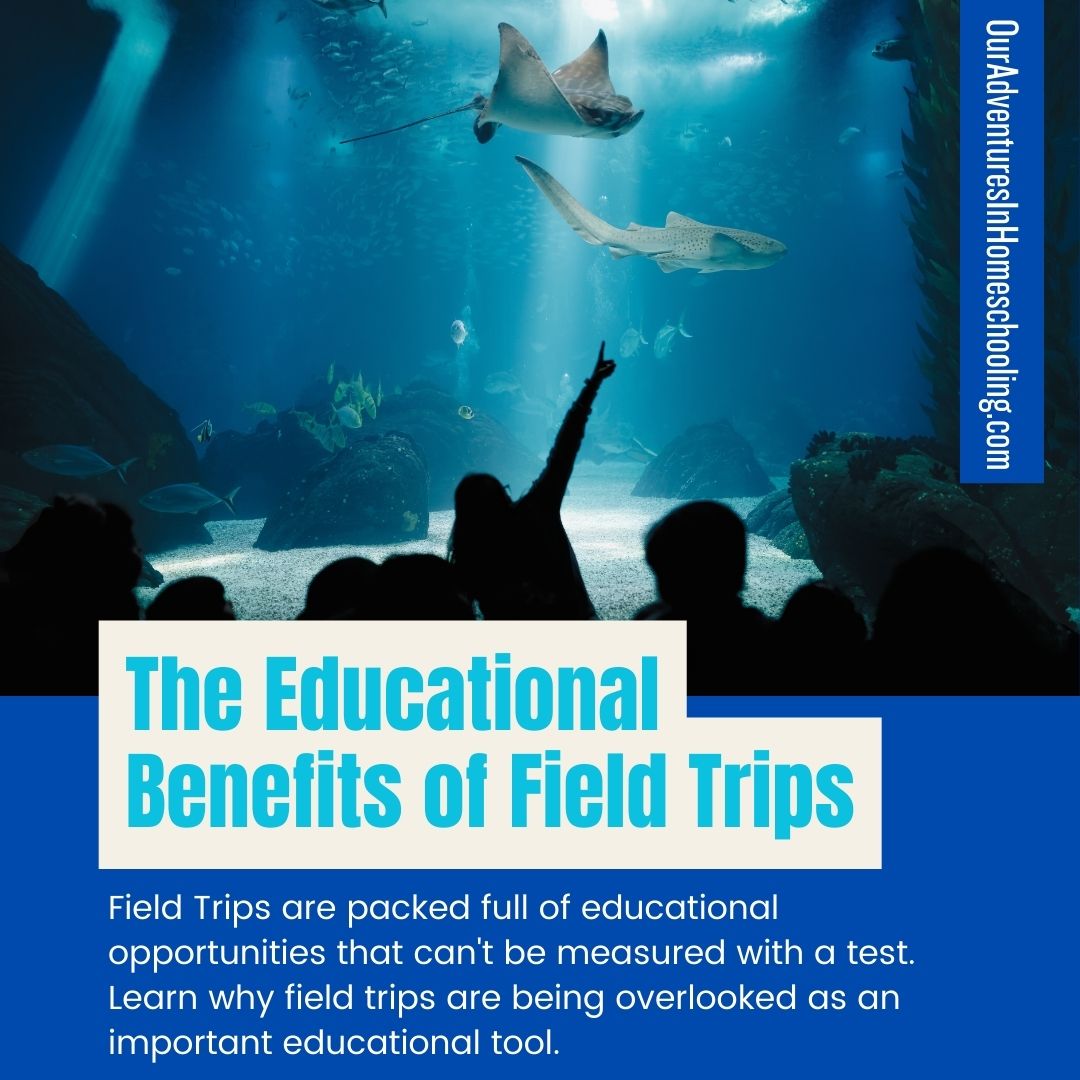 Seasonal Travel: Homeschooling's Secret Advantage
One of the most significant advantages of homeschooling is the flexibility it offers. We can take our classroom anywhere and at any time, which includes off-peak travel seasons.
By traveling during non-peak times, not only can we save substantially on accommodation and flight costs, but we also get to avoid the massive summer and holiday crowds.
I started considering homeschool BECAUSE of the flexibility to travel whenever we wanted. As my kids got older the school system became more and more strict about what they would approve as an educational experience.
Our Experience Taking an "Educational Trip" with the Traditional School System
In February of 2020 we decided to take the kids out of their public school for a week and go on a cruise to Mexico. For starters, the forms I had to fill out to "prove" the trip was educational were ridiculously intense. Then, we had to wait over a week to receive "approval" that we could go….um, I don't know about you, but I don't like the idea of someone else having to "approve" where/when I can take my own kids.
Once we received our "approval", we were still scolded by office staff, teachers, even friends and family about how much the kids were going to miss out on by missing a full week of school.
My kids were in Pre-K and 2nd Grade at the time…how much could they really "fall behind" in just 5 school days?!
Despite the hoops we had to jump through, we continued on with our trip. We had an amazing time and my kids STILL talk about stuff they learned on that trip- 5 YEARS LATER! So I'd say they learned and retained more on that 7 day trip than they would have learned/retained from the 5 days of traditional school they missed.
But the kicker came when we got home.
The second our phones reconnected service, the notifications went ballistic. Between my husband and myself, we each received 4 calls PER day from the school resource officer letting us know our children were not at school and the policy regarding truancy.
I was LIVID.
We had done EVERYTHING the exact way the school system requested. Yet we still wound up with 40 calls between the two of us reprimanding us for taking our children out of school for the week.
This is when I realized traditional school cares more about their numbers and funding than the actual education of the kids.
So, when everything shut down in April of 2020 and I had the opportunity to try homeschooling, we immediately fell in love with the freedom and flexibility homeschool provides.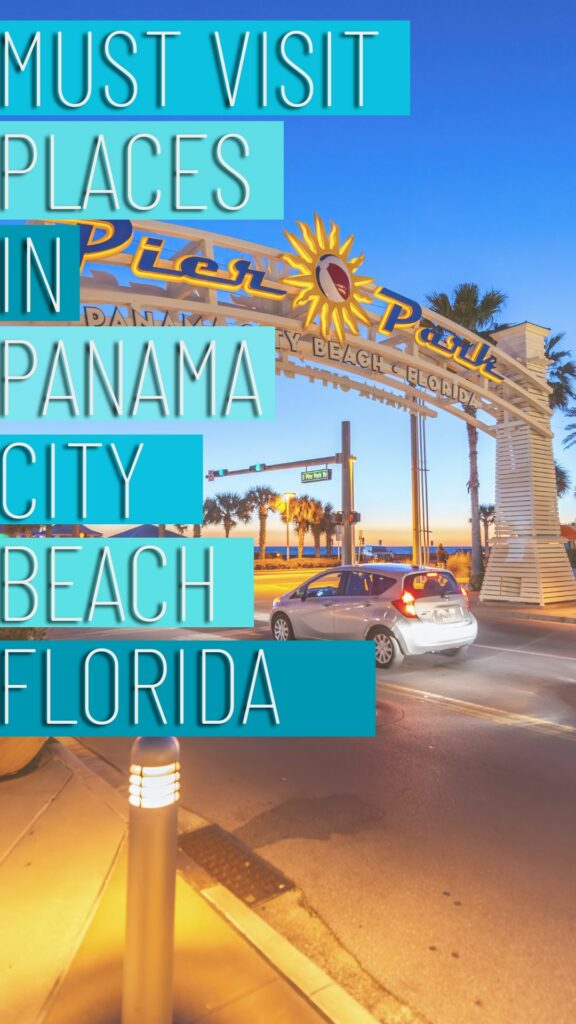 Panama City Beach: A Treasure Trove of Family-Friendly Attractions
Panama City Beach, Florida, is a destination that offers an incredible array of educational experiences wrapped up in sun-soaked fun.
It's a place where natural beauty, thrilling entertainment, and engaging activities combine to create an unforgettable, hands-on educational journey.
Growing up in Georgia, Panama City Beach was always a quick drive for my family. My grandparents would rent a condo down there for a month at a time and we'd pile up to go visit them. So it's a place that has fond memories for me.
I wanted to share these happy memories with my kids, so we took a trip and spent 3 nights in this tropical oasis.
Now, the Panama City Beach of 30 years ago is long gone…but what has replaced it, is a treasure trove of learning opportunities!
The educational benefits of visiting the beach are enough to make a trip to Panama City Beach worthwhile. But, now there's so many fun and educational activities to do in Panama City Beach for families.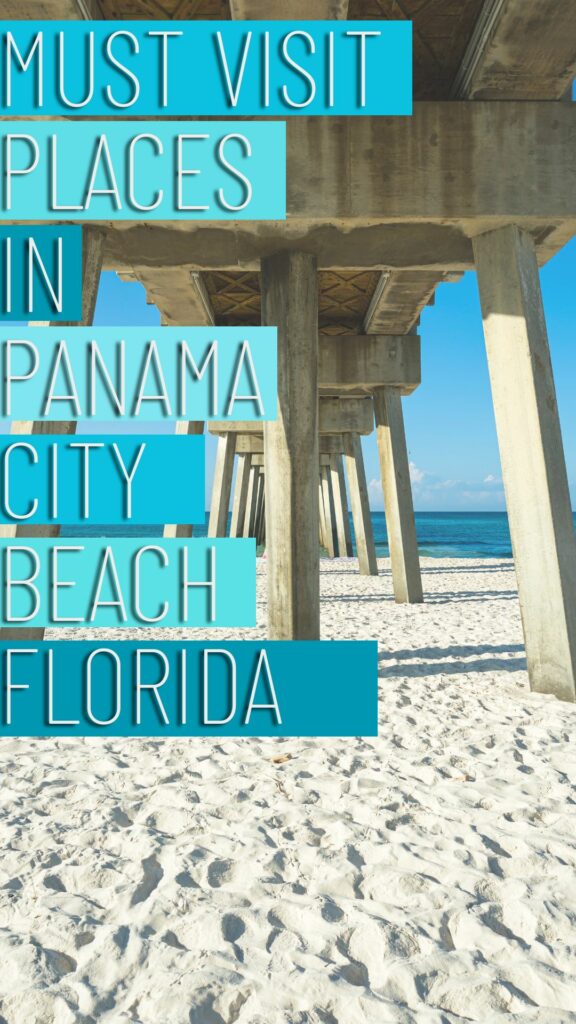 Things to Do in Panama City Beach for Families
Ripley's Believe It or Not
Ripley's Believe It or Not! is an unusual, amusing, and sometimes downright baffling museum that will challenge your kids' perception of the world and ignite their interest in the bizarre and extraordinary.
The Odditorium, a collection of rare and peculiar exhibits, is an interactive experience that marries science, art, and history in a truly unique way.
We could have spent HOURS looking over all the fun artifacts found inside Ripley's Believe It or Not! Not only did the kids have fun but it opened the door for great discussions around: How do we know what's fact or fiction? What does it mean to accept others for themselves? Why is history so muddled and not always pleasant?
My kids refer to it at the Ship place because the outside facade is a ship…you definitely can't miss it!
WonderWorks
WonderWorks is another must-visit, with its unique upside-down façade and a plethora of science-based interactive exhibits.
Here, kids can explore natural disasters, light and sound, space discovery, an imagination lab, and much more. It's an amusement park for the mind that strengthens understanding of physics, biology, and mathematics.
I love WonderWorks because it allows kids to experience some of the science they've learned about in a controlled environment. My kids now understand the force of winds they would encounter in a hurricane…but we didn't have to get wet or risk our lives!
They also know what it's like to lay on a bed of nails…which opened up a great discussion about mass and why one nail would puncture through the skin, but hundreds are just spiky and annoying.
Make sure you pack a pair of closed toed shoes because everyone is going to want to participate in the ropes course. Hubs and I enjoyed the fact that it was located inside with air conditioning…while the kids got to test out their physical prowess with the many obstacles!
Gulf World Marine Park
For a close encounter with marine life, head to the Gulf World Marine Park. This interactive place provides firsthand experiences with dolphins, sea lions, and tropical birds.
It offers a deep dive into marine biology and conservation efforts, educating and inspiring kids to appreciate and protect our aquatic cohabitants.
Even though we didn't get the chance to visit Gulf World Marine Park on this trip, we heard from a family we met at the resort pool that it was amazing! They had 2 girls (ages 11 and 14) who had been studying marine biology and their end of the unit celebration was to go swimming with the dolphins. It's an experience I'm sure they will never forget!
Side Note: Meeting other homeschool families is another fantastic reason for traveling during the off season. We've made some amazing fellow homeschool friends on our travels.
St. Andrews State Park
St. Andrews State Park is an idyllic natural oasis where families can engage with diverse ecosystems.
If you're on the hunt for a more natural experience in the Gulf this is a fantastic destination to visit. From primitive camping to glamping, from fishing on the pier to boating off the coast…there's something for everyone.
Children can learn about native species, ecosystems, and conservation while enjoying activities like hiking, birdwatching, and snorkeling.
As far as nature things to do in Panama City Beach for families, St. Andrews State Park has something everyone will love! Including a shuttle to Shell Island!
Shell Island
A trip to Shell Island is like walking into a living biology class. This undeveloped barrier island is home to diverse coastal species and is a fantastic place for shelling, swimming, and observing wildlife.
There are many tour companies that offer shuttles to Shell Island as it's only accessible by boat.
The pristine white beaches span 7 miles long so there's plenty of space to get away from the crowds and feel like you're on a private island.
Remember, Shell Island is undeveloped which means….no restaurants, no gift shops, no bathrooms! Be prepared before you go and leave nothing behind!
Zoo World Zoological Conservatory
Zoo World offers an intimate encounter with animals from around the globe. When it comes to privately owned zoos, I will say Zoo World is working to keep their animals happy and healthy.
It's a fantastic opportunity for kids to learn about wildlife, habitats, and conservation efforts, fostering a deeper understanding of zoology and environmental science.
There are plenty of opportunities to pet, hold, and feed many different animals for an additional fee. Again, compared to other private zoos that offer similar experiences, I felt like the prices were extremely reasonable and an additional way to supplement the costs of providing for these animals.
So, if your looking for some animal fun things to do in Panama City Beach for families then Zoo World is a great option!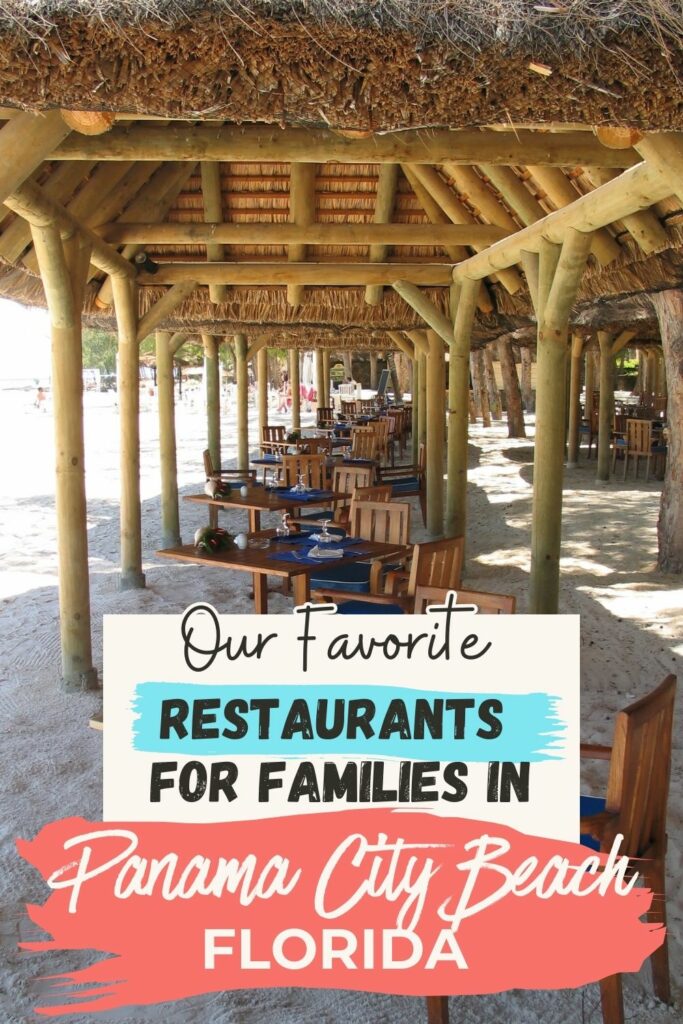 Family-Friendly Dining in Panama City Beach
What's better than fun things to do in Panama City Beach for families? Eating out!
Honestly, my favorite part about traveling is NOT cooking! I mean, you can definitely get a condo with a kitchen and cut down on costs by eating in…which we did for breakfast and lunch. But, I loathe dinner time at home. The cooking something everyone will agree to eat, cooking it all, and the clean up…that's just not vacation to me.
Eating out is part of the travel experience and a great chance to introduce kids to new flavors and foods. Panama City Beach is known for its culinary scene, offering a delightful array of family-friendly dining options.
The Shrimp Basket
At The Shrimp Basket, families can delve into the world of seafood and Southern cuisine. It's not only a treat for the palate, but also an excellent chance to discuss regional food traditions and sustainable fishing practices.
This was the first place we stopped on our way into Panama City Beach and it was truly amazing! They offer daily specials and my guys went for the all you can eat shrimp basket. They raved about how delicious the shrimp was and we even went back another time on our trip because the food was so good!
The pricing was also reasonable compared to some of the other restaurants we visited. I mean let's face it, beach food is going to be pricey because it's a tourist area. But, for the price of our meal, the fullness of our bellies, and the quality of the food, we will ALWAYS stop at The Shrimp Basket whenever we visit Panama City Beach.
Runaway Island
Runaway Island offers a unique dining experience with a stunning view of the Gulf of Mexico. It has an enormous beachfront patio and the food is incredible!
One of my favorite things to do in Panama City Beach as a family is having dinner on the beach!
Our original plan was to eat at Sharky's Beachfront Restaurant because we had seen so many advertisements around for it…which should have been a warning. When we arrived at Sharky's, we were told it was going to be a 2 hour wait! Hungry kids and waiting just doesn't work for us, so we hopped on Google and found another restaurant close by…and we are so glad we did!
Runaway Island was able to seat our party of 10 immediately on the patio. There was live music playing. The patio had a pier down to the beach so the kids could run and play in the sand. And the food….oh my goodness….it was by far the BEST food we had on our entire trip!
Seriously, you have to try the cheese curds! We got the first order and immediately asked for another 2 orders!
Everyone in our party raved about how delicious their meals were. I ordered the Blackened Grouper tacos which were incredibly fresh and flavorful. Hubs got the Parmesan Crusted Flounder, which I may have stolen half because it was so good.
Even the kids raved about their chicken tenders and fried shrimp. The only thing I would do different is to sub out the French fries for a different side…I mean, fries are fries and these were basic.
Angry Tuna at Pier Park
The quirky and colorful Angry Tuna is a favorite among families. Their kids' menu is adventurous yet approachable, encouraging young ones to expand their culinary horizons. It's also a great opportunity to discuss food sourcing and preparation, as the Angry Tuna is known for its fresh catches and creative dishes.
But, you don't go to the Angry Tuna just for the food, the atmosphere at Pier Park is an experience that ranks in as one of the things to do in Panama City for families.
I didn't have Pier Park listed in my top 5 things to do in Panama City Beach for families because it's your typical touristy shopping center. But at dinnertime it comes alive and is fun for dining and people watching!
We sat on the patio at the Angry Tuna Seafood Company and watched the streets come alive with cruisers driving the streets and people everywhere. The food was delicious and reasonably priced considering the other restaurants we visited throughout our trip.
But, Angry Tuna is definitely worth the stop for the food and the ambiance….you'll get the true beach city vibe having dinner there.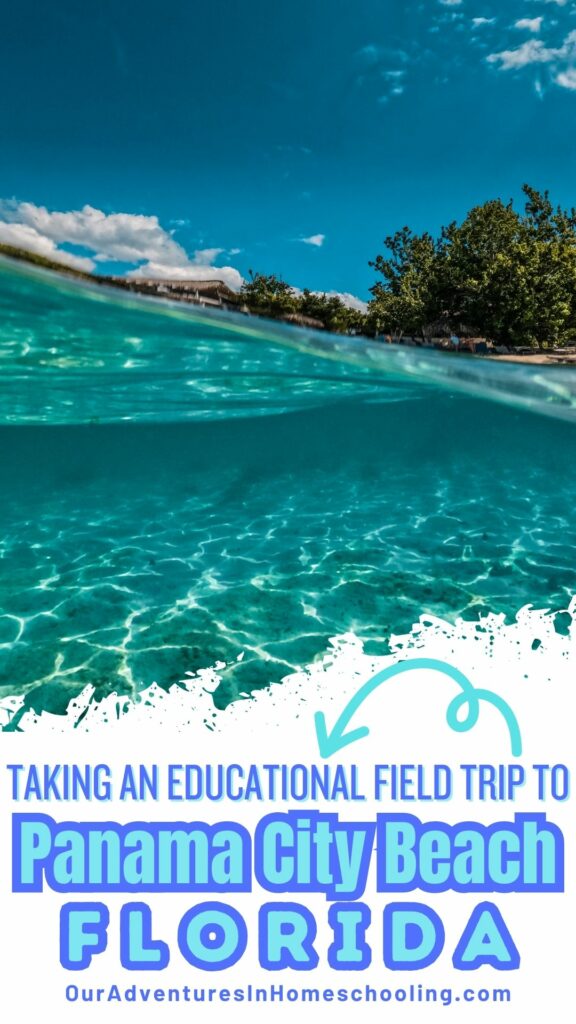 Panama City Beach for a Homeschool Trip
Panama City Beach offers a myriad of experiences that go beyond the typical family vacation.
Through the lens of a homeschooling family, every beach wave, every marine creature, and even every bite of local cuisine becomes a lesson waiting to be unraveled.
It is destinations like these that reinforce the belief that the world truly is our classroom.
Whether you're a seasoned homeschooling family or just looking to inject some educational adventures into your travels, Panama City Beach provides the ideal backdrop.
Embrace the beauty, immerse yourself in the experiences, and watch as your children's understanding of the world expands with every sandy step. Happy travels and even happier learning!