One of my favorite ways to learn about history is through historical fiction books. Sometimes it can be difficult to find historical fiction books for kids so here is a list of our favorites!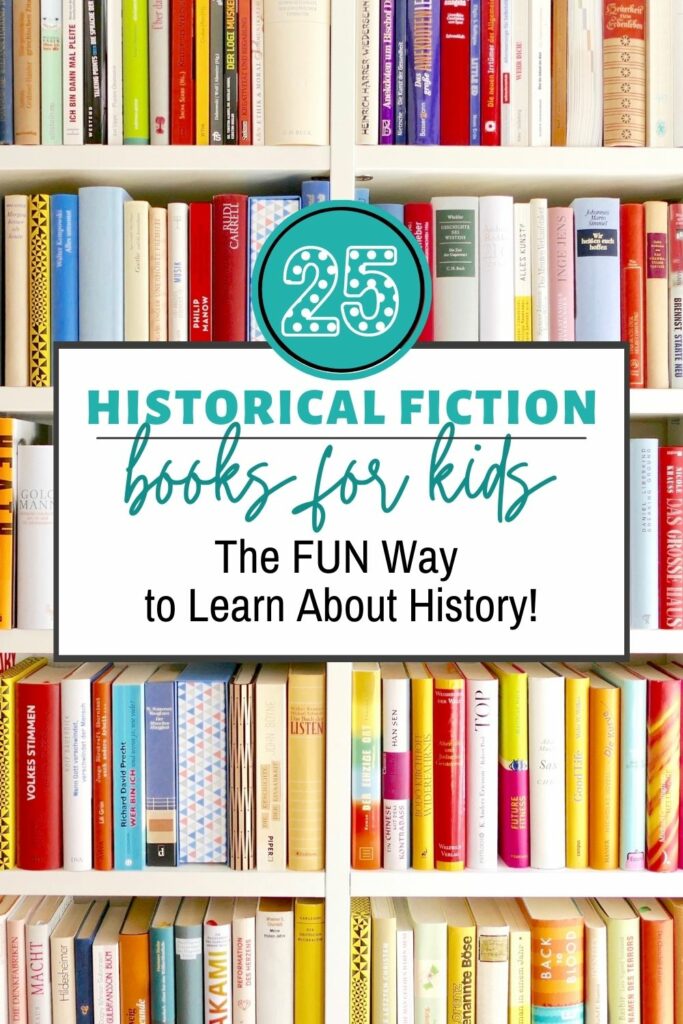 These books are perfect for elementary students that aren't ready for the heavier history learned in middle school. If you have a middle schooler or a child who doesn't mind grittier content then check out Historical Fiction Books for Middle School.
Historical Fiction Books for Kids
For centuries, storytellers have been using historical fiction to tell stories of the past. Now, we use historical fiction to truly understand how people during a certain era felt, what they saw, and how they experienced life during that time period.
We use historical fiction books for kids in our homeschool as a way to bring history to life and make it relatable.