When looking for a grammar curriculum for homeschoolers, I like something that's simple, easy to understand, and a program my kids can do on their own. Grammar doesn't have to be difficult and convoluted. This is my pick for the best secular grammar curriculum for homeschoolers.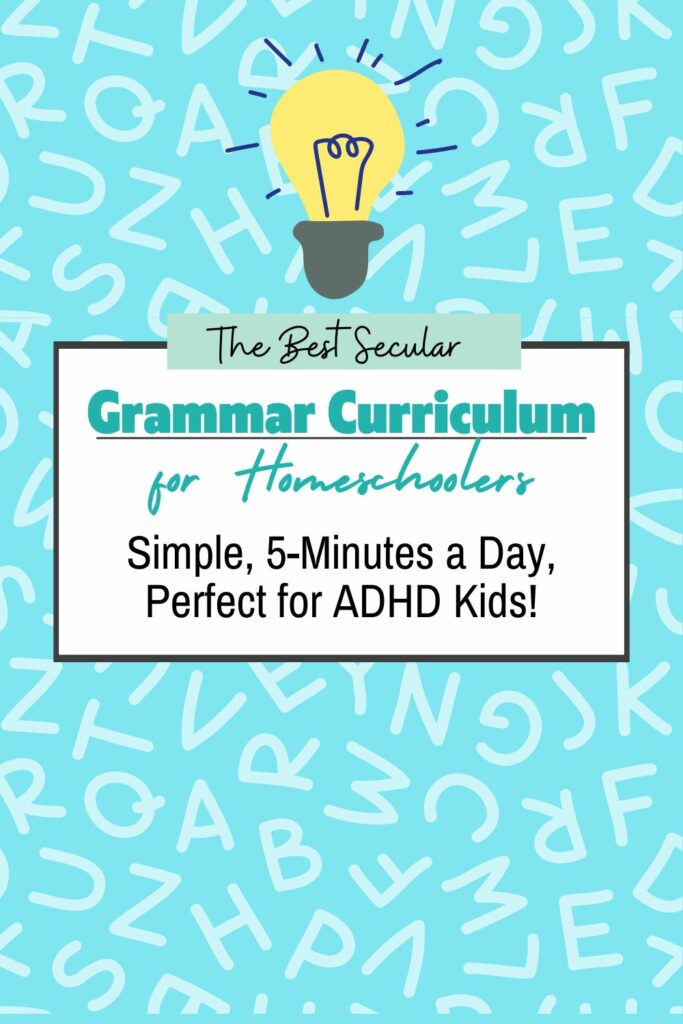 Finding a good homeschool grammar curriculum has been a bit of a challenge in our homeschool. We've tried different curriculums and programs, but I always felt they were WAY too involved for my ADHD kids!
The program we used last year was WAY too involved with me needing to lead each lesson and keep track of a teacher's guide, a student guide, and a student workbook. Then the work the kids were doing just felt like a bunch of busy work that really didn't have much of a purpose.
I'm all about streamlining, letting the kids lead their own lessons, and moving on to something more fun!
This year I stumbled upon JacKris Publishing and their curriculum Growing with Grammar. We are hooked!
The lessons are short, sweet, and to the point!
My kids can get up in the morning and do grammar on their own without me needing to teach a lesson. Sure, I'm here if they have questions or don't fully comprehend a concept….but their entire grammar curriculum is now self directed.
JacKris offers a grammar curriculum for homeschoolers in grades 1-8. Each lesson is short, to the point, and has activities to practice the concept. My kids are able to read their lesson, practice the concepts, and move on in about 5-15 minutes each day.
Don't let the 1980s looking cover fool you…this grammar curriculum is great and we highly recommend it! Especially if you have neurodivergent kids who don't like doing book work!