In recent years, a new educational trend called "gameschooling" has gained popularity among parents and educators alike. Gameschooling harnesses the power of games to facilitate learning and make education an engaging and immersive experience for children.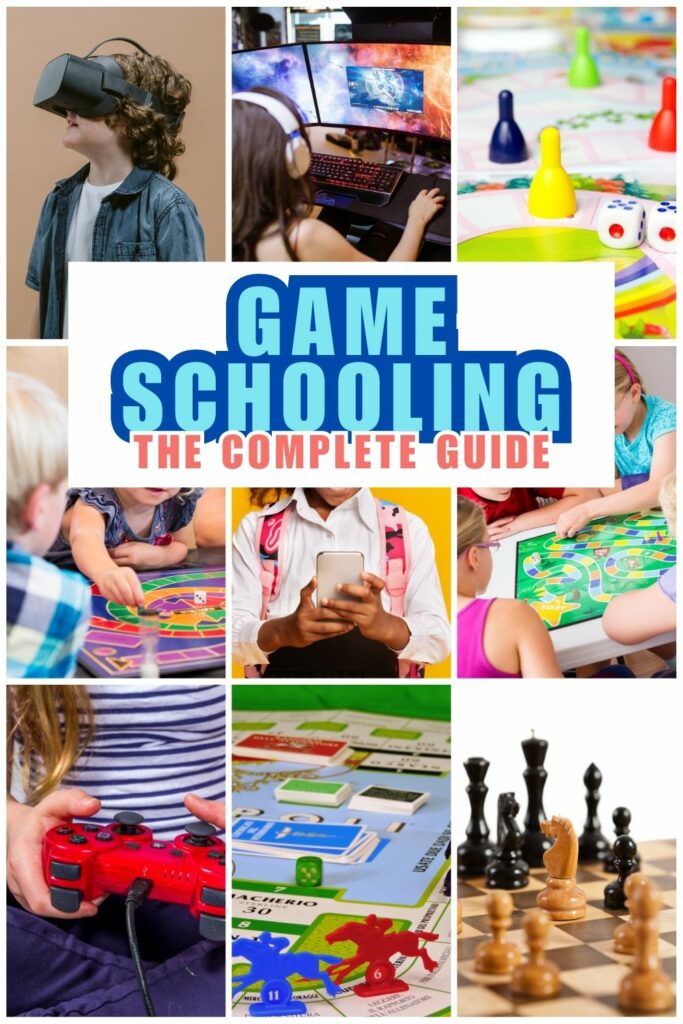 In this blog post, we will explore what is gameschooling, delve into its numerous benefits, and provide practical tips on how to gameschool using board games, video games, and how parents can leverage games to reinforce learning.
What Is Gameschooling
Gameschooling is an innovative approach to education that integrates games into the learning process…hence game – schooling. It involves utilizing various types of games to teach a wide range of subjects and skills, making learning more interactive, enjoyable, and effective.
Whether it's board games, card games, or video games, gameschooling taps into the inherent engagement and motivational factors that games provide.
The Benefits of Gameschooling
Gameschooling offers a multitude of benefits that go beyond traditional teaching methods. Here are some key advantages:
Enhanced Engagement

Gameschooling captivates children's attention and stimulates their natural curiosity, resulting in higher levels of engagement and active participation.

Skill Development

Games can help develop essential skills such as critical thinking, problem-solving, decision-making, teamwork, and strategic planning in a fun and interactive manner.

Motivation and Love for Learning

Games create a positive association with learning, fostering a love for education and encouraging children to explore new subjects and concepts.

Multi-Dimensional Learning

Games often integrate multiple subjects or skills simultaneously, allowing for a holistic educational experience.

Social Interaction

Gameschooling promotes socialization and collaboration, as many games involve cooperative or competitive play, encouraging communication and teamwork.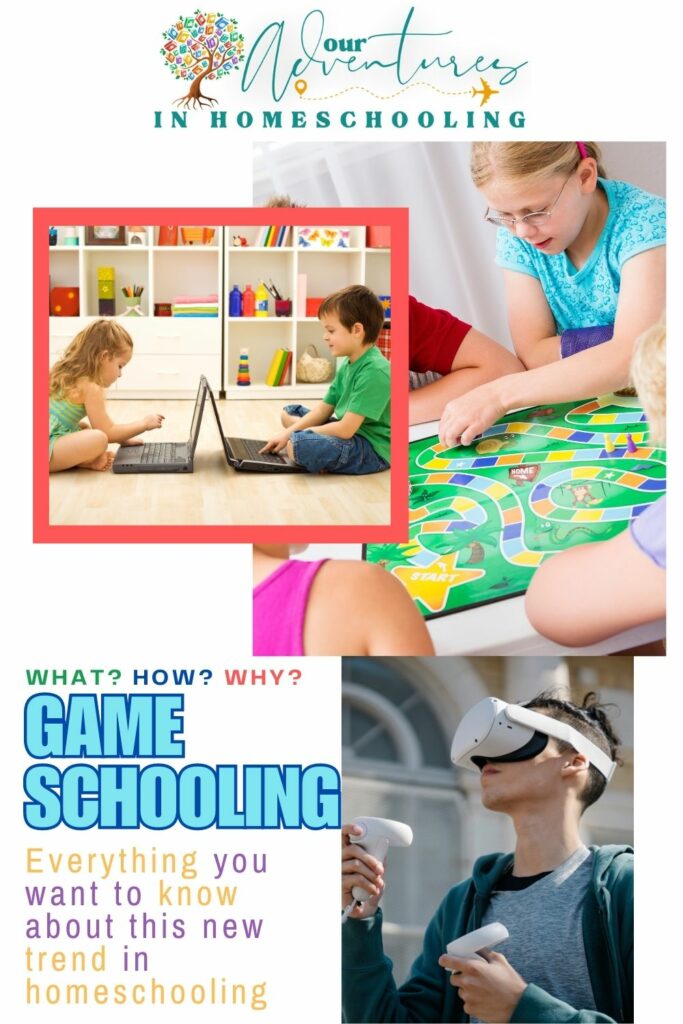 How to Gameschool using Board Games
Board games are a fantastic tool for gameschooling. Here's how you can effectively incorporate them into your child's learning routine:
Choose Educational Board Games

Look for board games that align with the subjects or skills you want to reinforce.
Many games are specifically designed to teach concepts like math, science, history, language arts, and critical thinking.

Integrate Games into Lesson Plans

Identify topics your child is studying and find corresponding board games that cover those subjects.
Use these games as supplementary resources during lessons or dedicated gameschooling sessions.

Facilitate Discussion and Reflection

After playing a board game, encourage your child to reflect on the concepts and strategies used.
Engage in conversations about what they learned, how they could improve, and any connections to real-life situations.
How to Gameschool using Video Games
Video games can be a valuable educational tool when used mindfully. Consider the following tips when incorporating video games into your gameschooling approach:
Select Educational Video Games

Explore educational video games that align with your child's interests and learning goals.
Look for games that focus on specific subjects, problem-solving, creativity, or critical thinking.
Check out this list of Nintendo Switch Educational Games

Set Clear Guidelines and Limits

Establish time limits and guidelines for video game usage to ensure a healthy balance between gaming and other activities.
Encourage responsible and age-appropriate game choices.

Encourage Game-Based Learning Platforms

Utilize online platforms that offer educational games, interactive lessons, and quizzes.
These platforms often provide a wide range of subjects and adapt to the child's learning level.
Reinforcing Learning through Games
Parents can integrate games into daily life to reinforce learning. Here are a few strategies:
Educational Apps and Gamified Learning Platforms

Explore educational apps and gamified learning platforms that offer interactive and engaging content aligned with your child's educational needs.

Create Game-Based Challenges

Design game-based challenges or scavenger hunts that require problem-solving, research, and critical thinking. This approach turns learning into an exciting adventure.

Use Games as Rewards

Offer game time as a reward for completing tasks or achieving specific learning goals. This incentivizes children while reinforcing the connection between effort and enjoyment.
Unlocking the Power of Gameschooling
Gameschooling provides a unique and effective way to educate children, combining fun and learning seamlessly. By embracing board games, video games, and creative game-based approaches, parents can tap into the inherent potential of games to enhance engagement, skill development, and overall educational outcomes.
So, let the games begin, and watch your child's love for learning soar to new heights with the power of gameschooling!